Z danych Unii Berneńskiej, organizacji skupiającej agencje kredytów eksportowych oraz państwowych i prywatnych ubezpieczycieli, wynika, że ubiegłoroczna wartość ubezpieczonych międzynarodowych inwestycji i transakcji handlowych wyniosła 2,63 bln dolarów. Dodatkowe 64 mld dolarów to objęte ochroną krajowe wsparcie eksportu.
Powyższe liczby oznaczają, że ubezpieczony handel zwiększył się o 11% w skali roku i o 12% w stosunku do roku 2019 r., ostatniego przed pandemią. Dane nie uwzględniają zmian kursów walutowych wobec dolara, a jak wskazują analitycy UB, zwyżce ubezpieczonych obrotów sprzyjała rosnąca szybko inflacja. W ich ocenie nie ulega jednak wątpliwości, że światowa gospodarka, a wraz z nią wymiana handlowa i inwestycje transgraniczne otrząsnęły się z szoku związanego z pojawieniem się koronawirusa.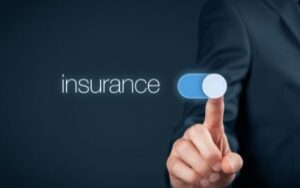 Eksperci organizacji zwracają uwagę, że po 22% spadku ubezpieczonych transakcji średnio- i długoterminowych (MLT) w 2020 r. w kolejnym roku doszło do odbicia w tym segmencie rynku. Jego wartość sięgnęła 118 mld dolarów, co oznacza wzrost o 13% r/r. Analitycy Unii Berneńskiej podkreślają, że była to zasługa nowych inwestycji w "powracającą do życia" branżę transportową, a także w przemysł przetwórczy i sektor energii odnawialnej. Ten ostatni rośnie bardzo szybko zarówno kwotowo, jak i geograficznie – w porównaniu z 2019 r. objęte ochroną inwestycje zwiększyły się o 47%, a liczba krajów, gdzie pojawiły się transakcje – z 25 do 38%. Jednocześnie inwestycje w tradycyjne źródła energii i zasoby naturalne systematycznie spadają, co ilustruje trwałą transformację energetyczną w skali globu.
Źródło: Gazeta Ubezpieczeniowa, https://gu.com.pl/ubezpieczenia-naleznosci-przekroczyly-poziomy-sprzed-pandemii/