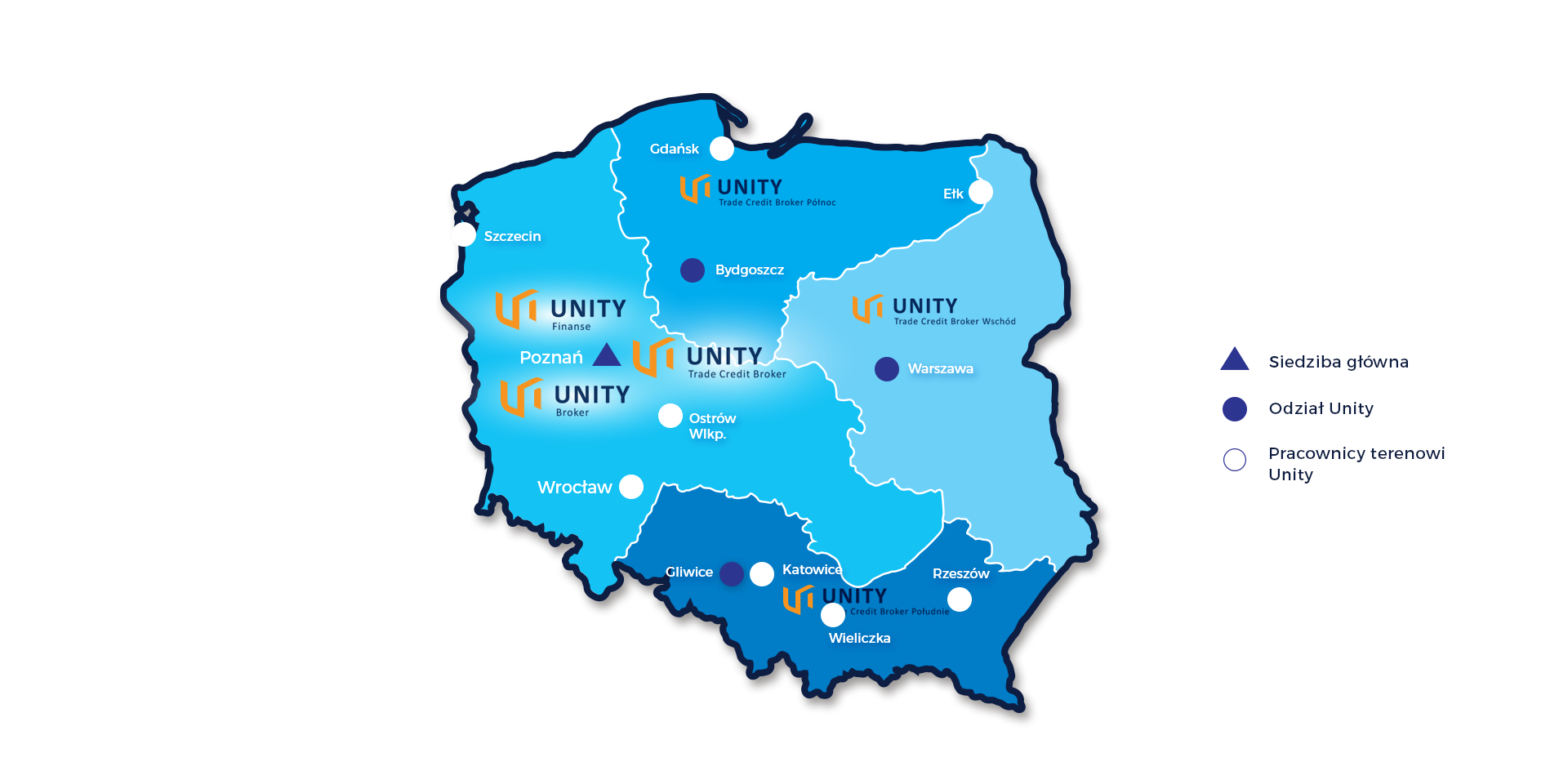 The Unity Group serves customers throughout Poland. The sale of a wide range of financial and insurance services is carried out in 4 sales areas:
Western Poland
Eastern Poland
Northern Poland
Southern Poland
Expanded sales network including the Corporate Centre, Field Branches and Unity Field Representatives, provides opportunities for fast, comprehensive and professional customer service throughout Poland.
Feel free to contact our corporate centre in Poznań and we will refer you to the appropriate representative of the Unity Group.
Subscribe for
the newsletter

to receive notifications from us about new products on our website.