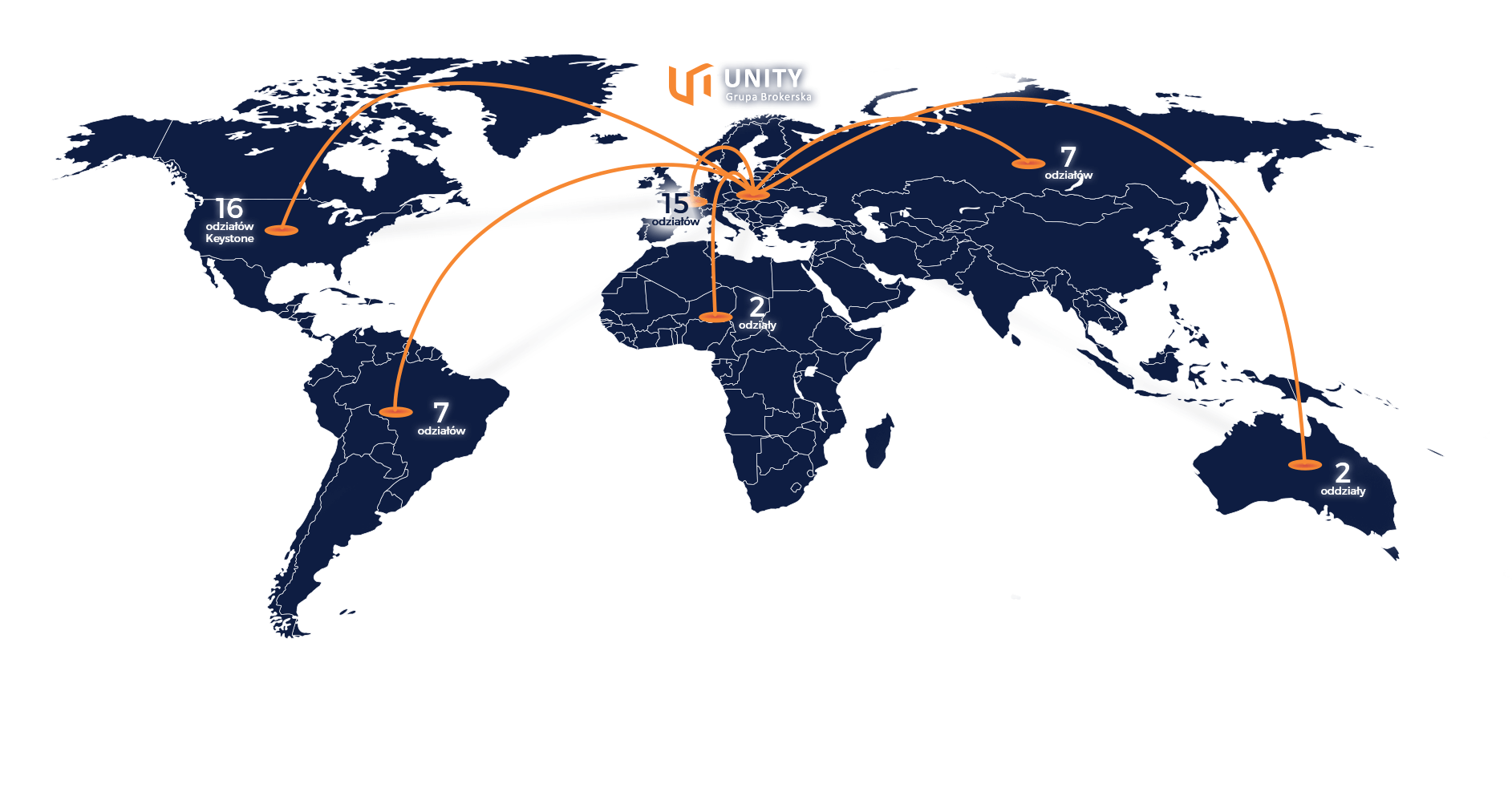 The Unity Brokerage Group is active on international markets, providing its customers with the opportunity to secure export sales on every continent. In its activities on foreign markets it cooperates with Keystone, an international organization of brokers with 49 branches all over the world. Thanks to extensive international cooperation, Unity Group's customers have the opportunity to comprehensively assess the risks related to an export transaction and develop a unique insurance and financial programme tailored to their individual needs and conditions prevailing on a given export market. Unity Group supports the development of its customers' sales.
Feel free to doing business with Unity Brokerage Group
UNITY BROKERAGE GROUP
Subscribe for
the newsletter

to receive notifications from us about new products on our website.